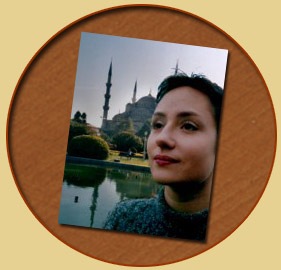 After graduating from the college of tourism, Ruth Vetter got involved in her father's concern without really intending to. The company develops and sells woodworking machines.

Ruth Vetter was filled with enthusiasm about all aspects of management. But just being in charge of her father's business was not exciting enough for her. She wanted to do something on her own.

The initial idea came, two years after taking over the firm. She tells:

"One sunday evening I was expecting an old friend of mine for a visit. As we had not seen each other for a long time, I wanted this evening to become something special.

I brought up an exquisite bottle of red wine from the cellar, took my best glasses out of the cupboard, put candles on the table and put on her favorite record. Finally I took out my treasure from the cabinet, the new Go game, which I had got as a gift from a Japanese bussines associate.

It was set, with its stones shimmering in the candlelight, when my friend knocked on the door. Away from everyday's life and all its High Tech and away from noisy enertainement, we talked to each other and played Go, the ancient Japanese game. It became a wonderful evening."

Ancient, traditional board games give us the oppertunity for unique moments in our modern times. As these moments of rest and pleasure become more and more rarely in our days, we hit the idea of sharing these moments with other people. This is why we travelled around the world to search for board games which unite ancient culture with excellent workmanship.